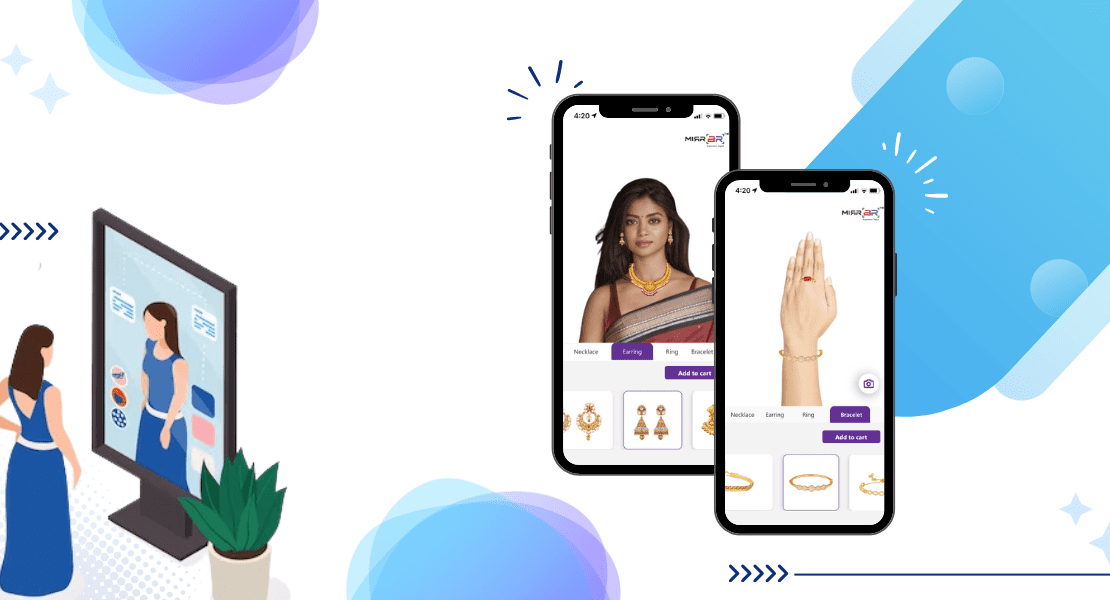 Augmented reality (AR) technology has come a long way in recent years, and it's now being used in a variety of industries to enhance the customer experience. One area in which AR is particularly useful is in the fashion and beauty industry, where customers often have a hard time envisioning how a product will look on them before purchasing. This is where MirrAR comes in.
MirrAR is a virtual try-on platform that utilizes AR technology to allow customers to see how a piece of clothing or makeup product will look on them before they buy it. The platform is easy to use and can be integrated into a business's website or mobile app.
One of the key features of MirrAR is its ability to accurately depict how a product will look on a person's face or body. This is achieved through the use of advanced algorithms and Artificial Intelligence (AI) technology, which captures detailed information about a person's features and proportions. This means that customers can be sure that the product they're seeing on their screen will look just as good on them in real life.
Another great thing about MirrAR is that it allows customers to experiment with different products and styles. They can try on different outfits and see how they look with different makeup looks, all from the comfort of their own home. This can be a great way for customers to discover new products and brands that they may not have considered before.
MirrAR also has the potential to improve the overall shopping experience. By allowing customers to see how a product will look on them before they buy it, they can avoid the hassle and expense of returning items that don't fit or look as they had hoped. This can save businesses money and improve customer satisfaction.
MirrAR is a powerful tool for businesses looking to enhance the customer experience and increase sales. Its ability to accurately depict how products will look on a person's face or body, and the ability to experiment with different products and styles, makes it a valuable tool for customers and businesses alike. As the technology continues to evolve, we can expect to see more and more businesses incorporating AR into their sales strategies in the future."